NO STAGES.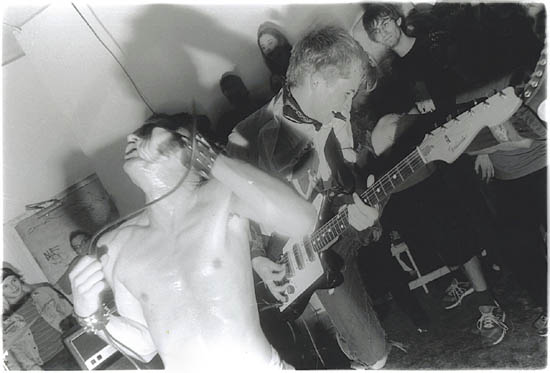 No Stages is my way of cleaning the closet, trying to get all my "stuff" organized and in one place. This is where my photos come to die and my writing rests until it gets revived for one reason or another. No Stages is updated slowly, as I find the time or motivation, and will ultimately serve as an archive for my columns from Terminal Boredom, most of which need to be updated with newly received information. That's the goal for now. In the meantime, feel free to look around at what's here already. The club is open.

No More Art: Photo Gallery *Polaroids updated 4/11/09*
Cheap Rewards: A collection of music writing
Dismantled: A discography of Cleveland hardcore ('92-?). A work in progess. *Updated 4/11/09*
Track the Nubees: Sleeve gallery for our favorite TX garage record (not work safe, folks)
TRACK THE NUBEES has disappeared, but we will start anew at the linked page
Record Trading: See my want and trade lists.